Classmate Highlight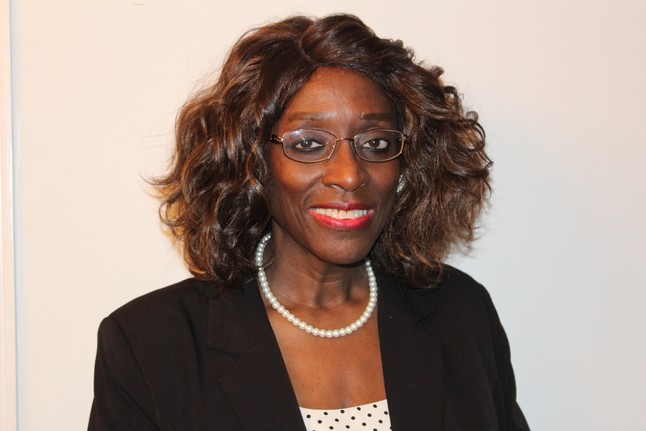 Naomi Buckner
Naomi Buckner is a graduate of the 1970 Carver Class and has made a significant impact in the field of education. She has had a stellar career as a teacher and as a school board member. As a teacher, Naomi's primary role involves shaping future leaders and citizenry of tomorrow. She focuses on providing students with the academic skills and the emotional supports in the classroom and the school environment to perform tasks and to be successful. As a board member, she focuses on equipping students with academic and soft skills to ensure that upon graduation from high school, they are prepared to go directly to the work place or to college or technical school. This is accomplished as her role in 9 member governing body that set policy overseeing teaching and learning, finance and budgets, student services, technology, facilities, and personnel. Naomi regards both of her roles as being important and critical to the success of children in our community and in our nation.
Naomi is a product of Muscogee County school district and was awarded a diploma from Carver High. She received her bachelor's degree in philosophy from a preparatory school in Ohio, the College of Wooster, in 1974. She received her Master's degree at Columbus State University in 1976 majoring in special education, Specific Learning Disabilities. Naomi worked in the Phenix City School District for 26 years and retired in 2003. She started teaching in Georgia in 2003 and is currently working in the Chattahoochee County School District where she is on the school's leadership team and head of the special education department.
Naomi is a member of the Carver alumni association, the Mt. Pilgrim Baptist Church, and the National, Georgia, and Alabama Education Associations. She is on the Chattahoochee Library Board, the S P Charleston Scholarship Board (Carver 1970 Class), and the Muscogee County School Board, elected in 2003. Naomi has one child, Taylor Naomi Waggoner.
---------------------------------------------------------------------------------------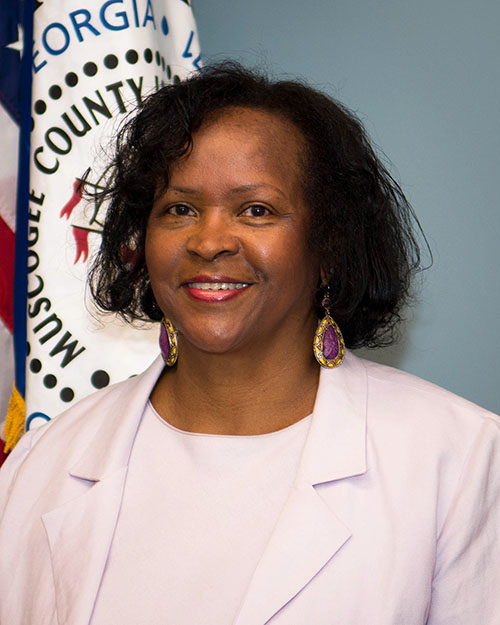 Iris B. Jessie
Iris B. Jessie has been employed by the Columbus Consolidated Government as the Assistant Director of Human Resources and Affirmative Action Administrator since July of 2013. Prior to her employment with the City of Columbus Ms. Jessie was the city manager of Riverdale, Georgia for nine years.
Ms. Jessie is a native of Columbus, Georgia and a proud graduate of Carver High School. She received a Bachelor of Arts Degree in Political Science from Gustavus Adolphus College in St. Peter, Minnesota and a Master of Public Affairs from Indiana University in Bloomington, Indiana.
In addition to Ms. Jessie's formal education, she is a graduate of Leadership Columbus and Leadership Clayton and received certificates from the Senior Executives Institute at the University of Virginia and the State of Georgia Economic Development Institute. Ms. Jessie's career has been in the public sector. She has worked at all levels of the government – local, regional, state and federal. She has also served as adjunct staff at Troy State University, Columbus State University and Norfolk State where she taught Political Science and American Government.
Ms. Jessie has a strong desire to "pay it forward". She is a charter member of the Carver High School S.P. Charleston Scholarship Committee which awards two $1,500 scholarships annually to a deserving male and female. She also serves as a mentor to individuals who are employed in the public sector with a special affinity to help newly appointed city managers and assistant city managers traverse the sometimes rocky terrain of local government management.
---------------------------------------------------------------------------------------

Collins Jones
Kendrick High School Athletic Director "Coach Jones" as he is so affectionately called by members of his staff and students, has been the backbone of the athletic department at Kendrick High School for the past 5 years. He is a strong disciplinarian with 37 years of teaching experience and 22 years experience as an Athletic Director.
Prior to coming to Kendrick, Coach Jones was a standout athlete at Carver High School where he was an All Bi-City running back from 1968-1970 and received the Golden Helmet Award. Collins Jones Jr. received a football scholarship to Savannah State University where he was also a standout athlete in football. After having obtained his degree from Savannah State University, Coach Jones came back to Columbus area to teach and coach. He began his tenure at Harris County High School under the leadership of John Drew where he was the first black defensive coordinator. Coach Jones would later bring his talents home to Columbus coaching at Hardaway High School where he was also the first black defensive coordinator and the first head Girls Basketball coach.
Coach Jones has seen many student athletes go on to receive college scholarships and under his tenure has coached three NFL players including, Mo Williams who played for the Minnesota Vikings, Richard Hogan who played for Chicago Bears and Miami Dolphins, and Travonte Pittman who played for the Dallas Cowboys.
Coach Jones is a member of many professional organizations including the Georgia Association of Educators, Georgia Athletic Directors Association, and Georgia Coaches Association. He has received numerous awards for his leadership in coaching such as Columbus Ledger Enquirer Coach of the Year for Girls and Boys Track and Basketball. Coach Jones received his Leadership degree from Troy State University and currently is a Health and Physical Education Teacher. Coach Jones will be inducted into the Jordan High School Hall of Fame as an Athletic Director for having received a state championship in Boys Basketball during the 2006-2007 School Year. He will be inducted on August 3rd 2013. Coach Jones is a proud member of Phi Beta Sigma Incorporated.
---------------------------------------------------------------------------------------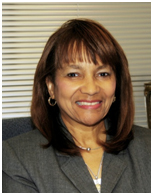 Rev. Dr. Betty J. Jackson
Betty Jackson is a Columbus native and the daughter of the late Albert and Naomi Johnson. She is married to Mr. Larry Jackson, the mother of two children, Lynnett and James Jackson, two step children, Darren and Lorraine and collectively, they have 16 grandchildren.
Betty began her education in the Muscogee County School District and graduated from Carver High School in 1970. She received her bachelor's degree from Columbus State University with a major in Finance and a minor in Accounting 1988. Ten years later, she continued her education at Troy State University and received her Master's degree in Human Resource Management graduating with a 4.0 GPA. She began her doctoral work in the fall of 2003 at Bethany Bible College in Biblical Studies with a concentration in Philosophy of Religion. Betty is currently enrolled in another doctoral program at the Newburgh Theological Seminary in Newburgh, IN where she will graduate in June from their Pastoral Leadership program.
She serves as Chief Financial Officer and Vice President of Administrative Services at Columbus Technical College where she has been for the last 14 years. Before joining Columbus Tech, she was employed at Burnham Services Corporation as Director of Finance.
Betty is pastor of the Mt. Commadore AME Church of Midland, GA and Director of Christian Education for the Central District.
She also serves the community on various boards to include the advisory committee for the Youth Detention Center, Chairman of the Board for Bethany Christian Services, Treasury of North Columbus Rotary International, member of Leadership Columbus Alumni, and the Muscogee County Adult Literacy program.
Hobbies are: Reading, Fishing, and Sewing,
---------------------------------------------------------------------------------------
Commander (USN Retired)
Marshall Pollard
Mr. Marshall Pollard is an Associate at Booz Allen & Hamilton with over 30 years of experience in training and development, project management, maintenance and repair management, financial and resources management. He received a BS degree in Mathematics from Savannah State University, Savannah, Georgia. At Booz Allen, Mr. Pollard currently functions in a multitude of roles. However, his primary function is as Director, Egyptian Navy Firefighting and Damage Control (FFDC) Training School: Responsible for fifteen courses with student throughput of approximately 450 students per year. This involves curriculum development, scheduling and delivery of classroom and practical instruction, operational budgeting and school operation and maintenance.
Also as the FFDC Team Leader: Provide supervision for three BAH Associates, three BAH Senior Consultants, six Egyptian National Counterpart Instructors, two administrative staff members and sixteen local hire staff support personnel. Other functions include: Curriculum Development Subject Matter Expert: Provide QA oversight for all training curriculum and ENIT apprentice qualification program through the Industrial Labor Qualification Standard (ILQS). Consultant: Functions as consultant to the Egyptian Naval Training branch including the Chief of Training and Commander, Egyptian Navy Fleet Training Command.
Mr. Pollard has a wealth of experience, expertise and training in the education arena. He has completed 24 hours of formal classroom courses at the Masters level, such as Design for Effective Instruction, Management of Learning and Instruction, Teaching Students with Special Needs, Teaching Reading, Mathematical Instructional Methods, Curriculum Development and Educational Trends and Issues. Additionally, He completed 9 weeks of Instructor Training Seminar which included teaching methods, curriculum development, counseling, and administrative procedures.
After Instructor Training, he was assigned as an Associate Professor of Naval Science at Auburn University, Auburn, Alabama where he instructed in the classroom for 2 ½ years. Also as the Academic Officer / Senior Instructor at the U.S. Naval Academy, Mr. Pollard planned and coordinated the development and implementation of curriculum for 42 Instructors in six (6) technical courses involving more than 3200 midshipmen. He also instructed courses as well at the Academy for 3 years.
Prior to joining Booz Allen, Mr. Pollard was employed with Mansour-General Dynamics Ltd. in Saudi Arabia. He planned and orchestrated conceptual ideas to realization of the RSNF Ship Repair Facility first-ever Apprenticeship Training Program in Jubail. He developed detailed plans for four "pilot" courses to be taught in Jubail from initial start to full-up running operation. Mr. Pollard has held membership in the American Society of Naval Engineers (ASNE). While on active duty with the U.S. Navy he held a Top Secret security clearance.
Married the former Helen Anderson of Manchester, GA. (married to her for 40 years), and have two sons, Trebien Lamont and Anthony Levar; both graduates of Florida A&M Universtity.
Hobbies: Golfing, traveling and reading books. Have an extensive library.
---------------------------------------------------------------------------------------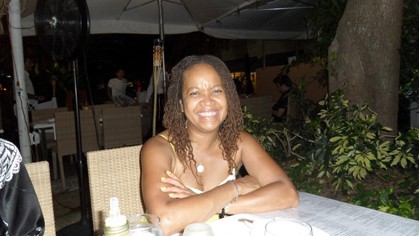 Colonel (USA Retired)
Glenda Williams Hill
Married to Paul A. Hill (deceased) and has one daughter Paula A. Hill. Hobbies include reading, traveling, Chicago style stepping and running (ran three half marathons in 2010).
BACKGROUND
Honorable discharge from Army with the rank of Major
Thirty-six years of nursing experience and thirty years of experience in anesthesia
Retired Colonel US Army
CIVILIAN EDUCATION
BSN from North Carolina A&T State University in 1974
MILITARY EDUCATION
AMEDD Officers Basic Course (Resident)
Army Anesthesiology Course for AN (Resident)
AMEDD Officers Advance Course (Non-resident)
Combat Casualty Case Course (Resident)
Battle Focused Instructors Training Course (Resident)
Command and General Staff College (Non-resident)
Commander's Safety Course
CHRONOLOGICAL RECORD OF DUTY ASSIGNMENTS
Active Duty
Student, AMEDD Officer Basic Course
Ft. Sam Houston, Texas
Operating Room Nurse, Martin Army Hospital
Ft. Benning, Georgia
Student, Anesthesiology Course for Nurses, Phase I
Ft. Sam Houston, Texas
Student, Anesthesiology Course for Nurses, Phase II
Eisenhower Army Medical Center, Ft. Gordon, Georgia
Nurse Anesthetist / Head Nurse – Anesthesia
Blanchfield Army Hospital, Ft. Campbell, Kentucky

Nurse Anesthetist / Adjunct Faculty – Anesthesiology
Walter Reed AMC, Washington, D.C.

Nurse Anesthetist / Mobilized Reservist
Brooke Army Medical Center, Ft. Sam Houston, Texas
USAR – NOT ON ACTIVE DUTY
Nurse Anesthesia / Alert Notification Officer
Basic Cardiac Life Support Instructor
Area Director – Army Reserve IDT / AT Practical Nurse Program
LPN Detachment Commander, 5th Bde (HS) 108th Div (IT)
CIVILIAN EXPERIENCE
Nurse Anesthetist
Nurse Anesthetist / Head Nurse
O.R. Nurse
Med / Surg Nurse
Med / Surg Nurse / Staff / Charge
Outpatient Surgical Services
Independent Contractor
Independent Contractor
Cleveland Clinic Florida
Hollywood Memorial Hospital
Hialeah Hospital
Doctors Hospital
Doctors Hospital
St. Francis Hospital
AWARDS AND DECORATIONS
Army Commendation Medal (Four Oak Leaf Clusters)
Army Achievement Medal
Army Reserve Components Achievement Medal (Third Oak Leaf Cluster)
National Defense Service Medal
Armed Forces Reserve Medal W/M Device
Army Service Ribbon
Global War on Terrorism Service Medal
Outstanding Young Woman of America
Nurse of the Year – CCH O.R. 2000
ORGANIZATIONS
American Association of Nurse Anesthetist
Delta Sigma Theta Sorority, Inc.
Sigma Theta Tau International
Miami-Dade Medical Reserve Corp
---------------------------------------------------------------------------------------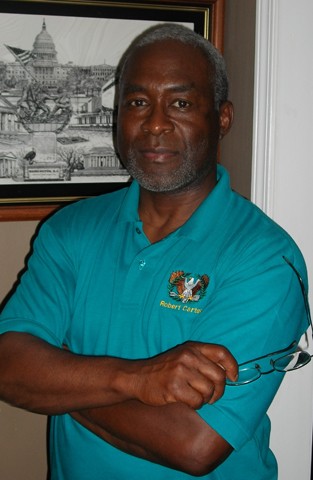 Chief Warrant Officer Four (USA Retired)
MR. ROBERT L. CARTER, JR
Robert earned a Bachelors Degree in Organizational Leadership from Mercer University in 2000. He retired from active duty in 2006 after 35 years of service as a Chief Warrant Officer Four, Quartermaster Corp, United States Army. His military education includes Basic and Advance training 1971, Non-Commissioned Officers Academy 1975, Supply Officers Basic Course 1981, Warrant Officers Advance Course 1984, Warrant Officers Staff Course 1996 and numerous logistics and leadership courses.
Robert received his Warrant Officer appointment in January 1981 and Commissioned in 1983. His first assignment after basic training was the Republic of South Vietnam as a supply clerk and crew member of an anti-aircraft tank system. After returning from Vietnam in 1972, he was stationed at Fort Bragg North Carolina, followed by assignments to Fort Carson Colorado, Hanau Germany, and Fort Benning Georgia.
After his appointment as Warrant Officer at Fort Benning in 1981, He was stationed in Stuttgart Germany, Fort Riley Kansas, Nuernberg Germany, Macon Georgia, Forest Park Georgia, Kuwait, Iraq, and Fort Stewart Georgia where he retired with the Third Infantry Division as the Senior Supply Technician for the Division.
Robert was the winner of the Chief of Staff, Army Supply Excellence Award for the category of Accountable Officer fiscal year 2002 and the category of Property Book Officer fiscal year 2003.
After retirement from active duty, he worked for Eagle Group International as the Senior Logistics Analyst and Southeast Regional Manager. He currently is employed with Lockheed Martin Corporation as the Mission Support Manager. He occasionally is invited to speak to high school Junior ROTC Corps located in the Decatur Georgia area.
Military awards, medals and decorations includes Meritorious Service Medal (2nd award), Army Commendation Medal (4th award), Army Good Conduct Medal (2nd award), Army Achievement Medal (4th award), National Defense Service Medal, Vietnam Service Medal, Global War on Terrorism Expeditionary Medal, Global War on Terrorism Service Medal, Republic of Vietnam Gallantry Cross Unit Citation with Palm, Army Reserve Medal with M device and Republic of Vietnam Campaign Medal.
Robert and his lovely wife, Glenda, currently reside in Decatur, Georgia. He is an active member of the New Piney Grove Missionary Baptist Church where he currently serves as the General Superintendent of Sunday Morning Bible Study and Chairman of the Veterans Ministry.
---------------------------------------------------------------------------------------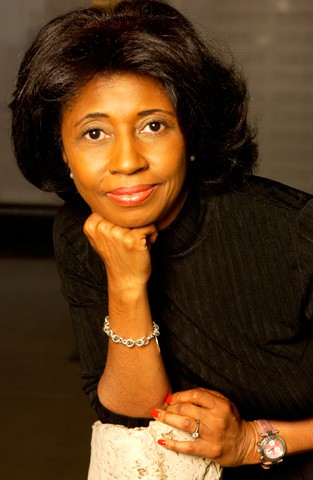 NEVA MCGHEE OSSE
Co-CEO, Burrell Communications Group
Neva McGhee Osse has performed nearly every job in advertising. She started her career in traffic at WSB-Radio in Atlanta soon leaving to pursue an opportunity as a copywriter and layout artist at Sears -- her first "real" jobs after completing post-graduate course work in advertising at the University of South Carolina. Combining her creativity with managerial skills, she became a field-marketing manager for KFC, marketing manager for the General Mills Restaurant Group, and a marketing director for RTM, Inc.
Joining Burrell Communications Group in 1986, she has managed the Atlanta office as well as developed and maintained relationships with key accounts such as Verizon, P&G, McDonald's, Coca-Cola USA, adidas, Soft Sheen, the Bahamas Ministry of Tourism and NitroMed.
While ascending the corporate ladder at Burrell, Neva's proactive, persistent and confident approach allowed her to assume responsibility for such critical agency functions as media, engagement marketing, research and account planning. She is also credited with starting the agency's Yurban® marketing initiatives, which targets youth and young adults.
Work under her watch has won acclaim from the Association of National Advertisers (ANA) three-years running for significant multicultural advertising campaigns, and the prestigious honor of "Multicultural Agency of the Year" as recently cited by the American Advertising Federation.
Neva became an equity partner in the agency in 1996 and in 2004 with another long-time Burrell colleague, purchased majority ownership of the company from its founder, Tom Burrell. She was an '07 recipient of the Chicago Minorities in Business Leadership Award given by Clear Channel and Remy Cointreau USA -- and in the same year received the inaugural "Adverting Legend Award" from the ADCOLOR™ Industry Coalition for outstanding professional achievements. Last year she was honored by Ebony Magazine for outstanding leadership in marketing communications.
She is highly regarded as an active and outspoken advocate in the industry and has served on numerous boards and committees. Her most recent affiliations include the American Association of Advertising Agencies (4A's) Board of Directors; Ad Council Chicago Leadership Committee; and the Mosaic Council Executive Committee (American Advertising Federation). Her strong concern and sense of community keeps her active with the Partnership for A Drug -Free America, Clear Channel Community Board of Advisors, UNCF Chicago Advisory Council and the Foundation for Sarcoidosis Research. She believes, "a life without giving would be pretty bland."
She is sought after as a public speaker and has done keynote addresses at noted corporate and industry conferences including the ADRANTS Diversity Conference, Interep's Power of Urban Radio Symposium, National Association of Market Developers Annual Conference and the American Airlines Employee Resource Group Annual Meeting.
She is married to Frantz Osse, a twenty-five year veteran in banking. They share an exceptional love, friendship and business partnership.
Neva McGhee's personal philosophy is to "make every moment matter," and she challenges herself to live, give, love and laugh more everyday.